EME 55CC V2 Gas Engine
Mile High RC is excited to offer yet another affordable engine for the 50CC class of motors. We have extensively flown this motor having one of the first production motors out last another popular motor in its class and full production versions also being reliable not just in use but not finicky to tune. Spend more time flying and less time tuning. The EME incorporates 100% reliable parts, uses RCEXL CM6 High Voltage ignition (not a copy), and bearings made in Japan (not a copy), parts such as mufflers for the popular DLE / DL lines will fit with no mods. Produced with modern CNC and casting production methods. Slightly lighter then other motors in its class the EME55 is worth a try to replace an old tired motor or for your next project.

Video Below
EME55 V2 is the easiest engine for plug and play. The factories attention to timing on this motor is outstanding and very noticeable, resulting in noticeably better general running and great smooth operation. EME has recognized the short coming of other motor lines and really steeped up quality. Make sure to check out some of the subtle but effective nuances incorporated into this motor. Such as a longer throttle arm on the carb resulting in smother operation and saves servo wear. The mount design allows for shorter stand off's resulting in less vibration, less stress on servos and other components. Are you aware of the reed block mod on the popular China motors, to get smooth air in to the engine? EME is and they designed the reed block in a manner to allow smooth clean air flow. We replaced 3 of our 4 DLE's with the EME and cannot be happier with our performance at our elevation. 1st tank power for us was the same or one one case significantly better then the well broke in motors they replaced. Like some of our brushless motors we wish we were at lower elevation to feel the true power of this motor.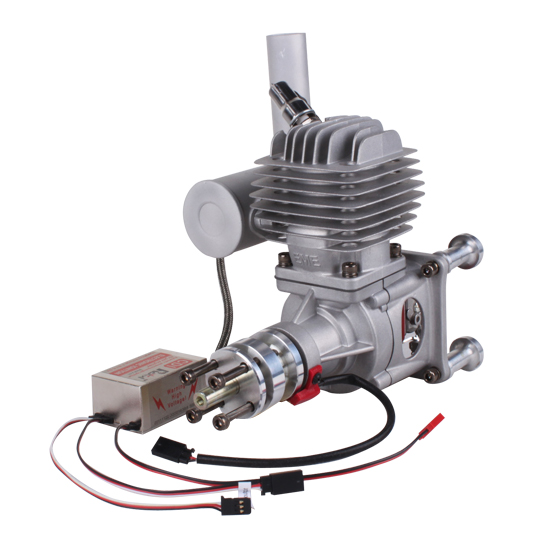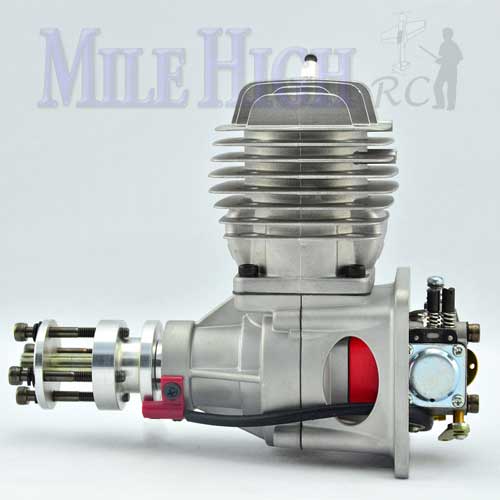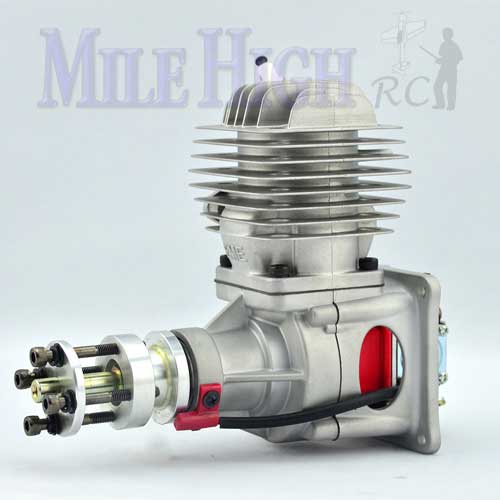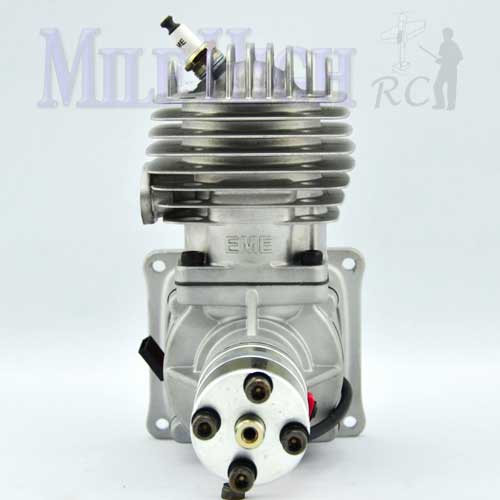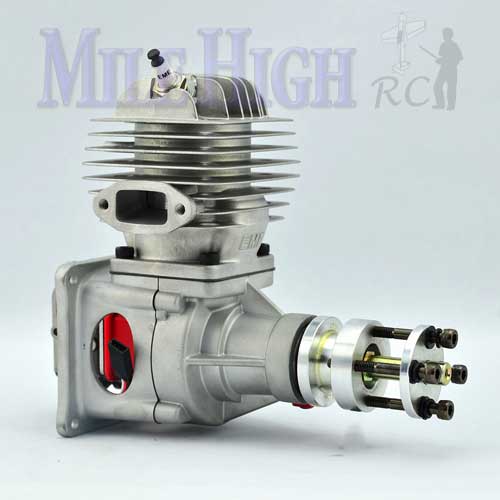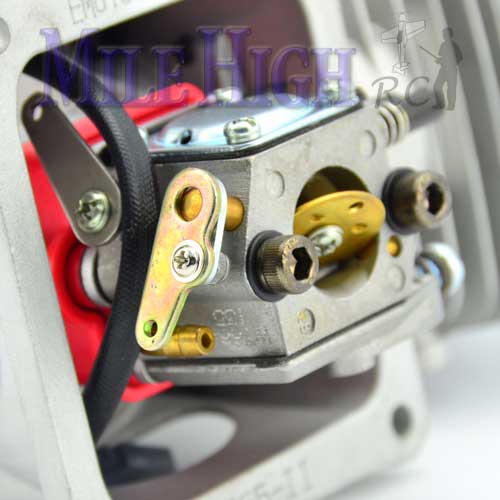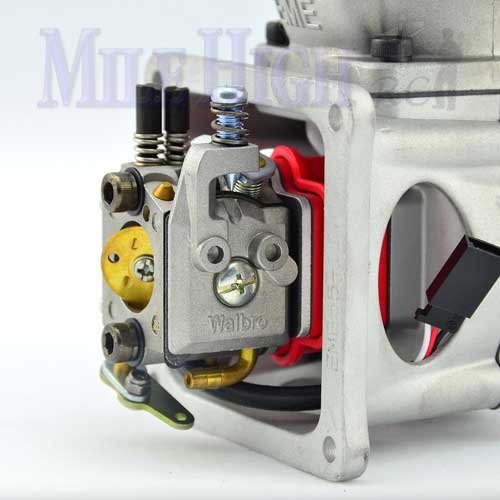 Download the Manual - Here
Dimension Diagram - Here
Note: EME 55 and 55AS are being discontinued.
With the advance of bigger planes and the popularity of the EME 60 the factory has decided to discontinue the EME 55. Once the motors are gone they will not be back in stock. Parts will remain available.
Some parts also fit the DLE 55
| | | | |
| --- | --- | --- | --- |
| Cylinder - $55.00 | Crankshaft - $48.00 | Case - $56.00 | Piston - $18.00 |
| Gasket Set - $12.00 | Reed Block - $18.64 | Main Bearings - $15.26 | Prop Hub - $18.13 |
EME 55CC V2

Out of Production

Check out the EME 60 same foot print, same bolt pattern, a little more power.

EME 55CC V2

Out of Production

Check out the EME 60 same foot print, same bolt pattern, a little more power.
Starter Controller is found here
We will price match any USA authorized dealer.
Specifications:
Displacement: 55.6 cc (3.392 cu in)
Bore: 1.77 in (45 mm)
Stroke: 1.38 X in (35 mm)
Weight: 3.4 lb (Engine - 2.8lb, Muffler - .22lb, Ignition - .26lb)
RPM Range: 1,350-8,500
Output: 5.5 hp @ 7,500 rpm
Requires: unleaded gasoline, oil, ignition battery & propeller
Includes: electronic ignition, muffler, spark plug, gasket, bolts, machined aluminum standoffs, throttle arm extension & mounting template
Suggested Propellers: 22x8, 22x10, 23x8 & 23x10

Technical Data:
Ignition Battery: 4.8-6.0V NiCd or NiMH, 6.6V LiFe or 7.4V LiPo pack (LiPo use requires voltage regulator.)
Compression Ratio: 7.6:1
Gas/Oil Mix: 30:1
Replacement Spark Plug: NGK CM6 or equivalent
Weights (Individual): Engine: 47.6 oz (1,310 g); Exhaust: 3.5 oz (100 g); Ignition: 4.2 oz (120 g)
Ignition: Rcexl
Carb: Walbro
Add Electric Start to your EME55 / EME60 /DLE 55
Full parts are available here are a few prices.
Parts also fit the DLE 55
| | | | |
| --- | --- | --- | --- |
| Cylinder - $54.34 | Crankshaft - $46.18 | Case - $55.52 | Piston - $16.76 |
| V2 Muffler - $46.00 | Reed Block - $18.64 | Crank Bearings - $15.26 | Prop Hub - $18.13 |
| | Standoffs -$18.07 | Carb - $42.00 | Woodruff Key - $1.87 |
The Maiden of ours Spring 2012 (Cell Phone Video)