EME 60CC Gas Engine
Mile High RC is excited to offer yet another affordable engine for the RC market. The EME line incorporates 100% reliable parts, 6-12V RCEXL ignition (not a copy), Walbro carb, and bearings made in Japan (not a copy). Produced with modern CNC and casting production methods. Slightly lighter then other motors in its class the EME60 weighs only 1710 grams including the muffle and ignition, that is just slightly more then a DLE55. The EME 60CC is worth a try to replace an old tired motor or for your next project.

Like the rest of the EME line the factory pays close attention to timing on this motor, resulting in noticeably better general running and great smooth operation. EME has recognized the short coming of other motor lines and really steeped up quality. For example a genuine Walbro carb not a copy, look at other popular motors in this class they use a copy. Make sure to check out some of the subtle but effective nuances incorporated into this motor. Such as a longer throttle arm on the carb resulting in smother operation and saves servo wear. The mount design allows for shorter stand off's resulting in less vibration. Even the packing material was considered. No more blowing foam out of the cylinder and wondering of you got it all out. Are you aware of the reed block mod on the popular motors, to get smooth air in to the engine? EME is and they designed the reed block in a manner to allow smooth clean air flow.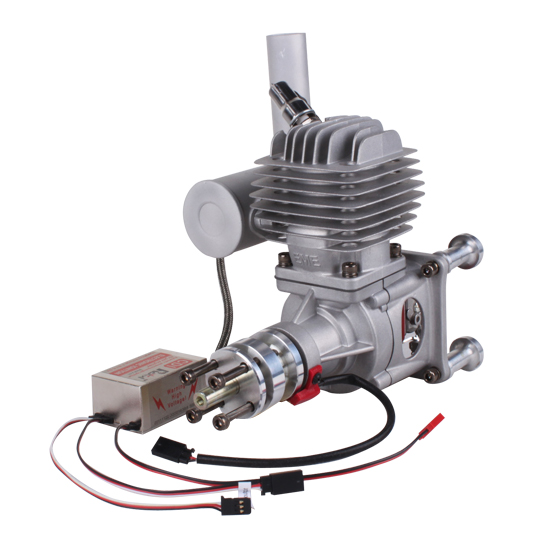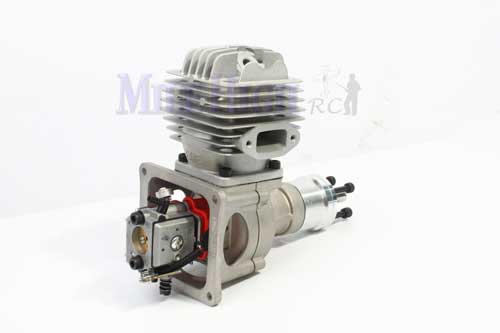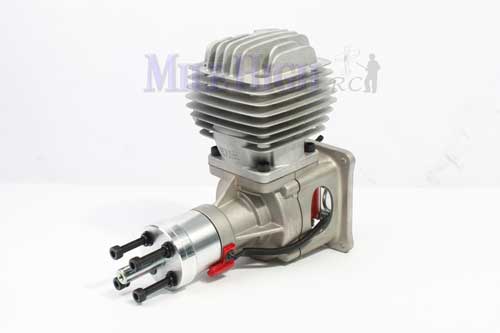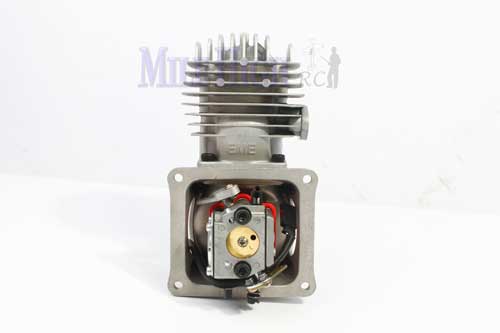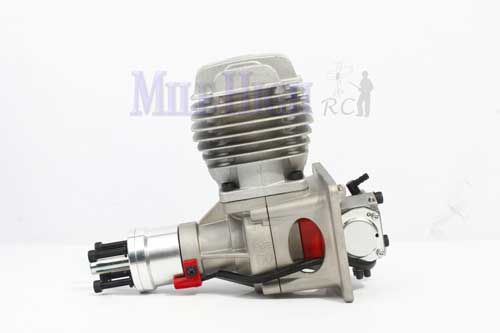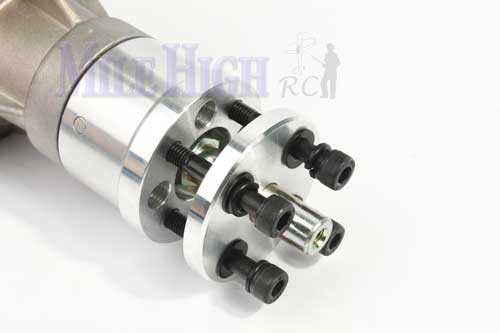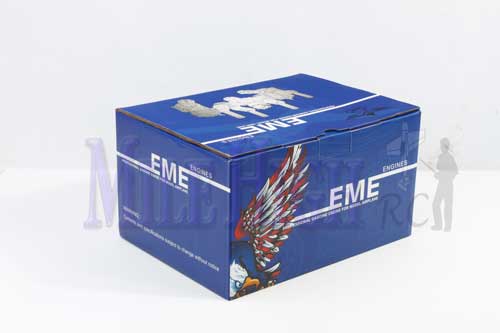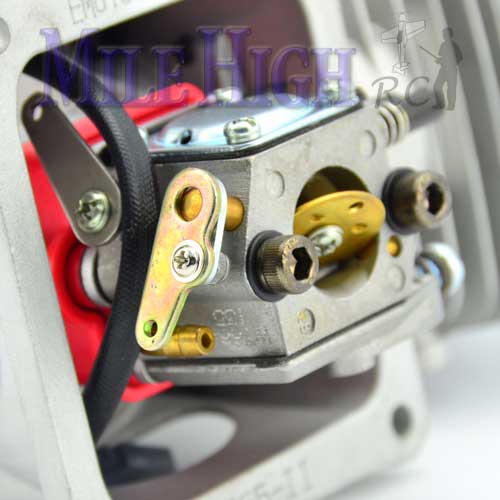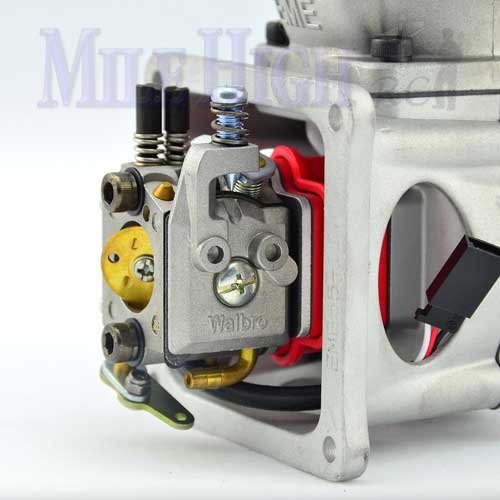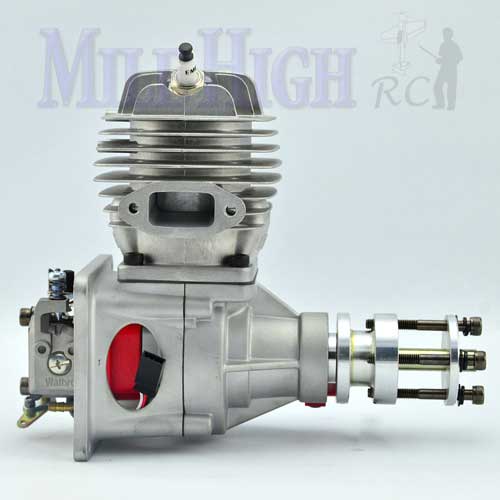 Download the Manual - Here Dimension Diagram - Here
Prop Drill Guide (same as the DLE55) Here
Seeking Dealers for the EME engine line.
Would you like to see EME engines at your local hobby shop or on-line vendor? Have them contact us.
EME 60CC

Includes Free NGK CM6 Plug

$349.00

EME 60CC

With Factory Installed Auto Starter

Includes Free NGK CM6 Plug

$459.00 Sale price $439.00

No starter system instructions are included

Starter Controller via drop down menu above
Head over to Flyingrc.net and check out a review, with video of the EME 60
(and some other cool stuff)

We will meet or Beat any other Authorized dealers price (including shipping).
Specifications:
Displacement: 60 cc
Weight: 3.7 lb. (1710g) Engine - 3.06lb (1390g), Muffler - .39lb (180g), Ignition - .3lb (140g)
RPM Range: 1,350-7,500
Output: 6.2 hp @ 7,200 rpm
Requires: unleaded gasoline, oil, ignition battery & propeller
Includes: electronic ignition, muffler, spark plug, gasket, bolts, machined aluminum standoffs
Suggested Propellers: 23x10, 24x8, 24x10 (3-blade: 21x12, 22x10) - Same prop bolt pattern as the DLE55

Technical Data:
Ignition Battery: 6-12V (2-cell lipo non-regultaed suggested)
Compression Ratio: 7.6:1
Gas/Oil Mix: 30:1 ~ 35:1
Replacement Spark Plug: NGK CM6 or equivalent
Ignition: Rcexl
Carb: Walbro
Full parts are available here are a few prices.
| | | | |
| --- | --- | --- | --- |
| Crankshaft - $48.00 | Piston, Pin, & Bearing - $18.20 | EME 60 Carb - $51.00 | Prop Hub - $26.00 |
| Reed Block - $19.00 | Piston Ring - $7.20 | Case - $77.00 | Cylinder - $88.00 |
| Gasket Set - $9.00 | Stock Muffler - $46.00 | Standoffs -$21.36 | Woodruff Key - $1.20 |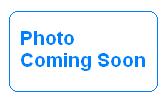 EME 60 Main Bearing Set - $21.00