DLE 55CC Gas Engine
Latest Version
The two things you can count on in giant scale.

The first is that you can always use a little more power. And the second is that there's a DLE engine to deliver it.
The DLE-55 generates 2.2-4.4 pounds of static thrust than the original DLE-50 and gives you a WalbroŽ pumper carb to make the most of it.
That means you'll have the throttle response you need at any time and attitude…and the power you need to nail any maneuver you want to fly.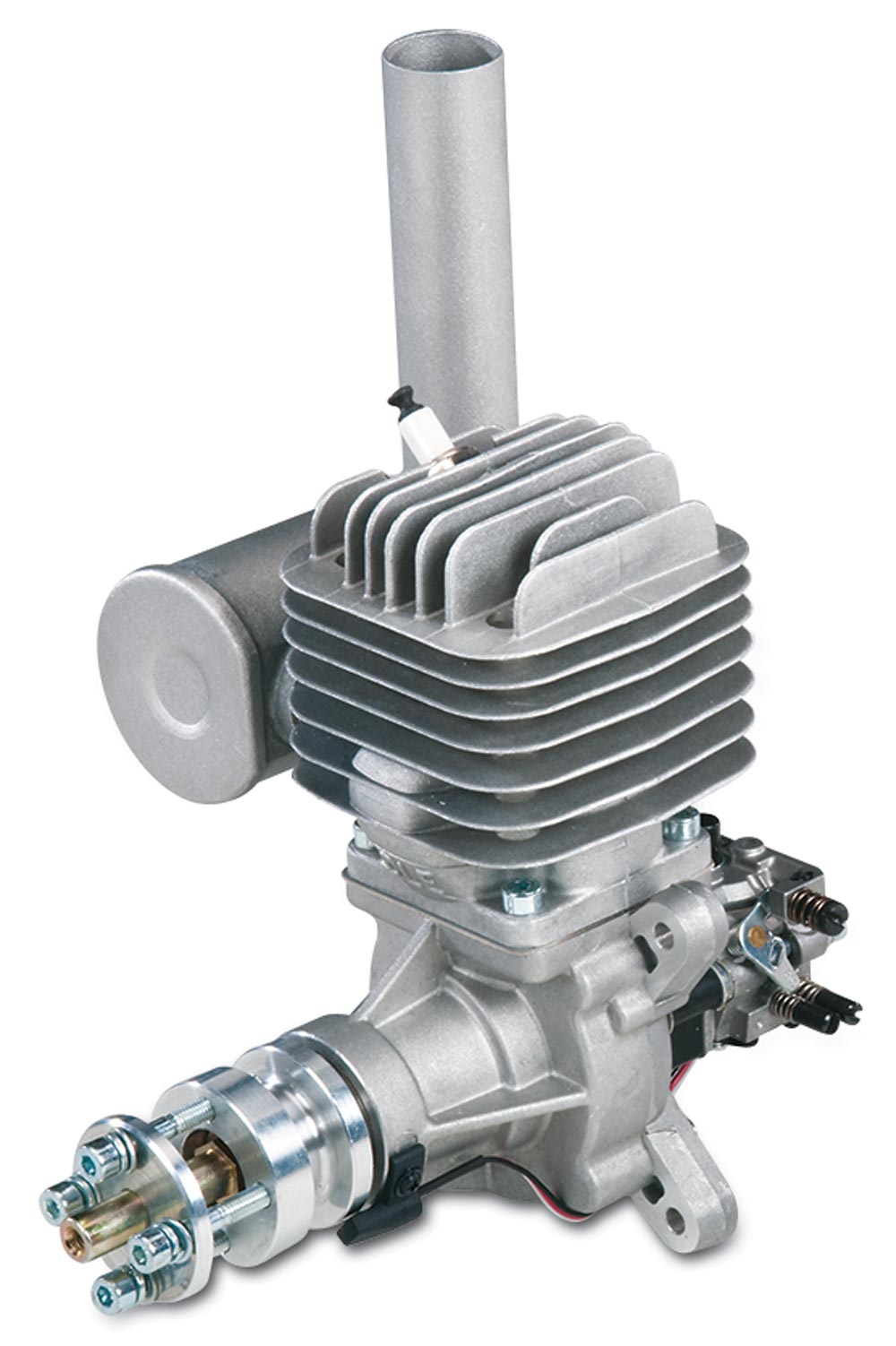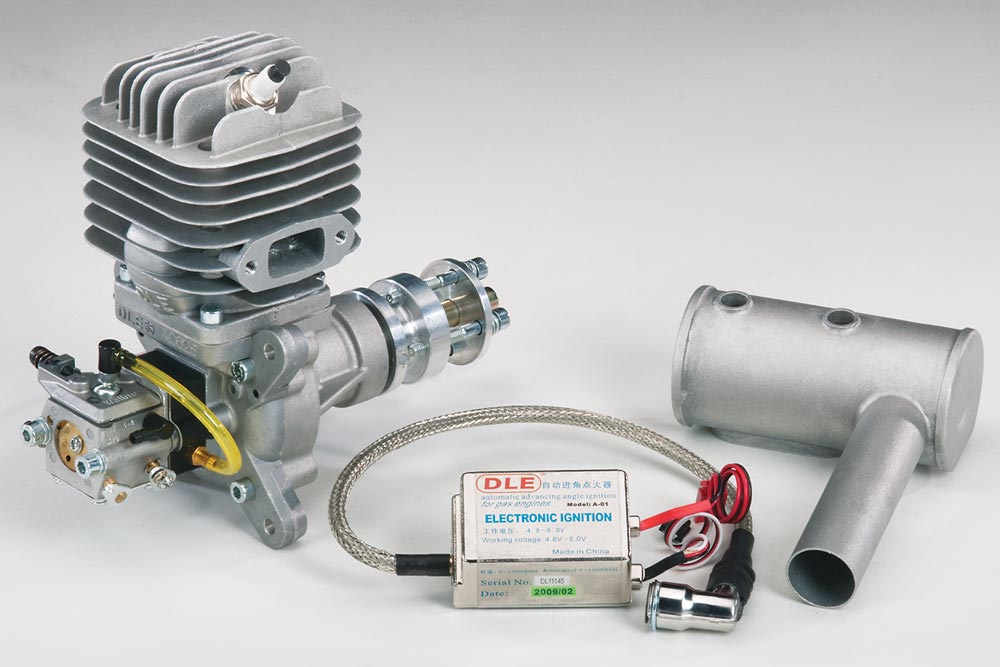 Download the Manual - Here
Specifications:
Displacement: 55.6 cc (3.392 cu in)
Bore: 1.77 in (45 mm)
Stroke: 1.38 X in (35 mm)
Weight: 3.6 lb (1.65 g)
RPM Range: 1,350-8,500
Output: 5.5 hp @ 7,500 rpm
Requires: unleaded gasoline, oil, ignition battery & propeller
Includes: electronic ignition, muffler, spark plug, gasket, bolts, machined aluminum standoffs, throttle arm extension & mounting template
Suggested Propellers: 22x8, 22x10, 23x8 & 23x10

Technical Data:
Manifold: 4-petal, V-type, reed-valve, bottom induction
Ignition Battery: 4.8-6.0V NiCd or NiMH, 6.6V LiFe or 7.4V LiPo pack (LiPo use requires voltage regulator.)
Compression Ratio: 7.6:1
Gas/Oil Mix: 30:1
Replacement Spark Plug: NGK CM6 (DLEG5510) or equivalent
Weights (Individual): Engine: 47.6 oz (1,350 g); Exhaust: 3.5 oz (100 g); Ignition: 4.2 oz (120 g)


DLE 55CC Gas Engine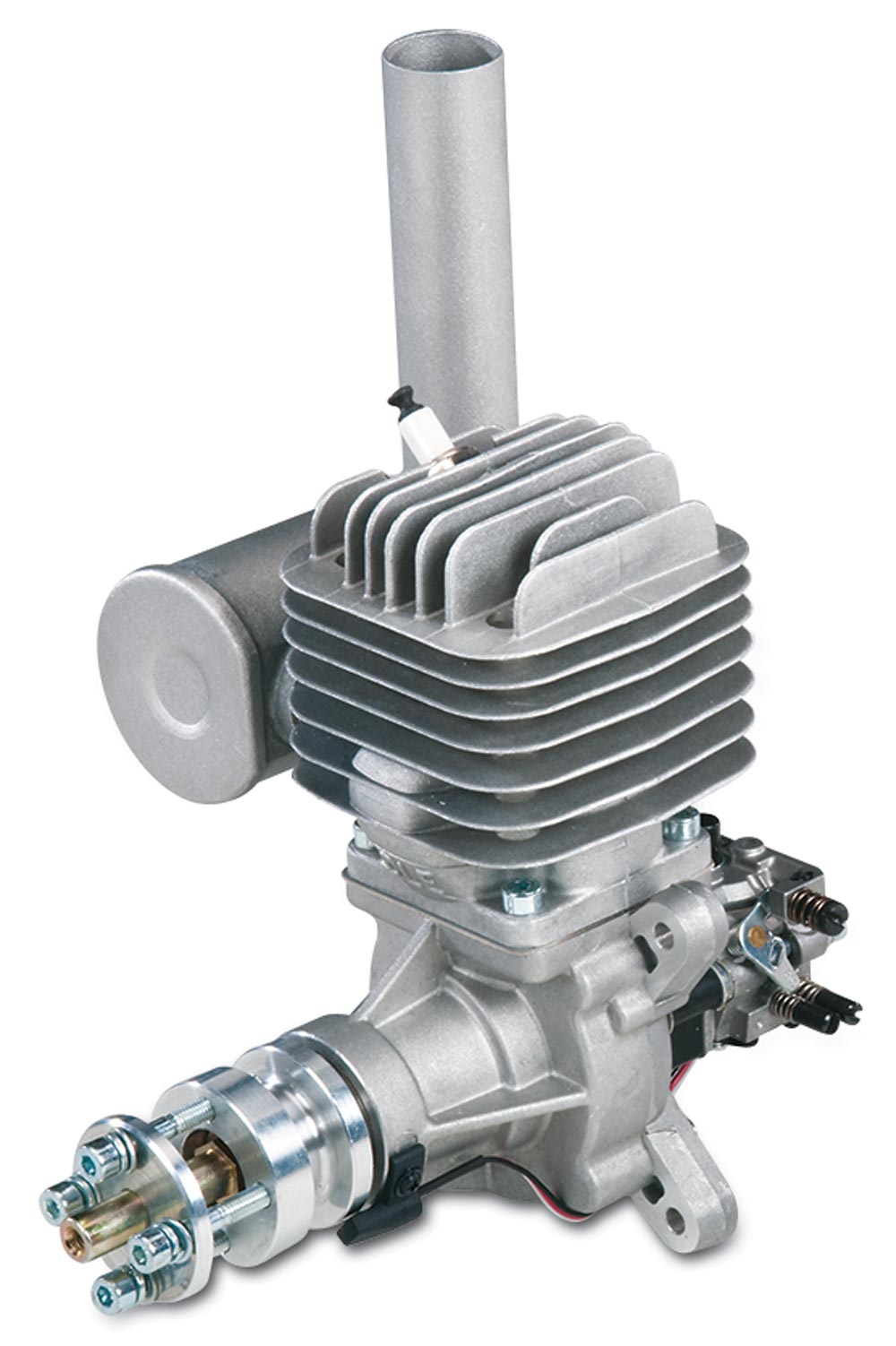 DLE 55 Discontinued by Manufacturer
Please see the EME 55 It is an Awesome Value
or the DLE 55RA
Add an Auto Starter to your DLE55. No More Flipping props.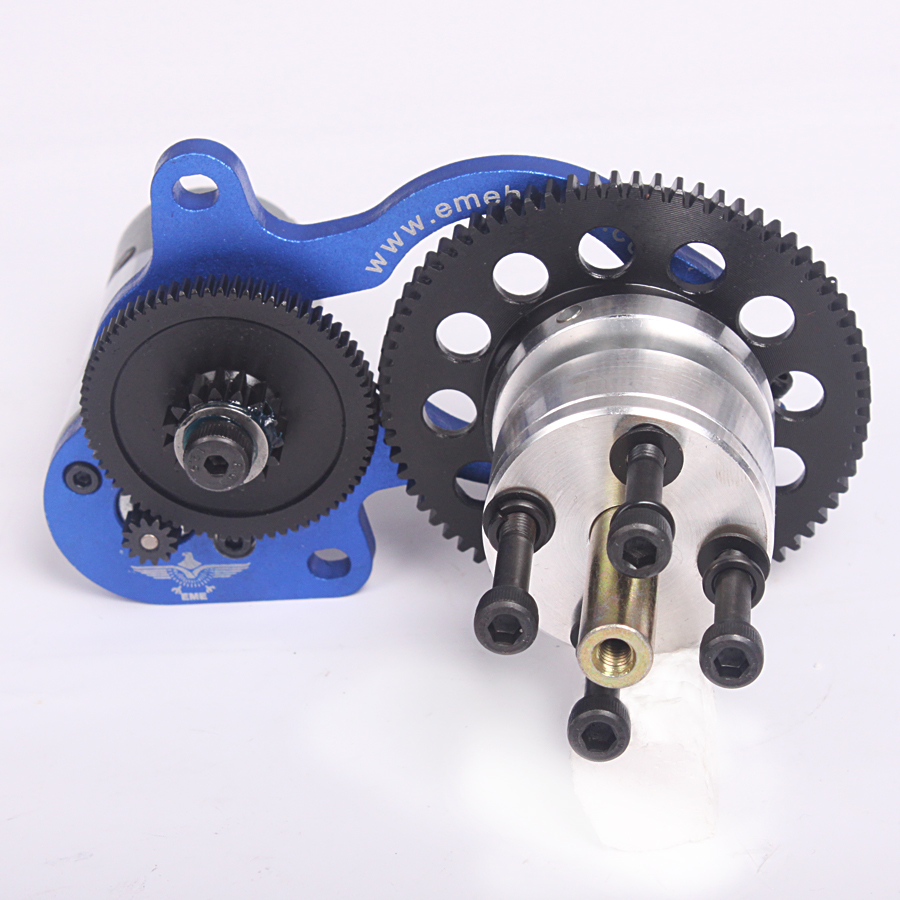 Mufflers For DLE55 Can be found Here
All DLE motors come with a 2 Year Limited warranty. But with Mile High RC motors if your engine is DOA we replace the entire unit. Every nut, bolt, washer, even the ignition gets replaced. After the warranty term or for non-warranted repairs such as a crash we will service your motor for cost of parts + 10% and return shipping.