3548-5 790KV Outrunner Brushless Motor (850 Watts)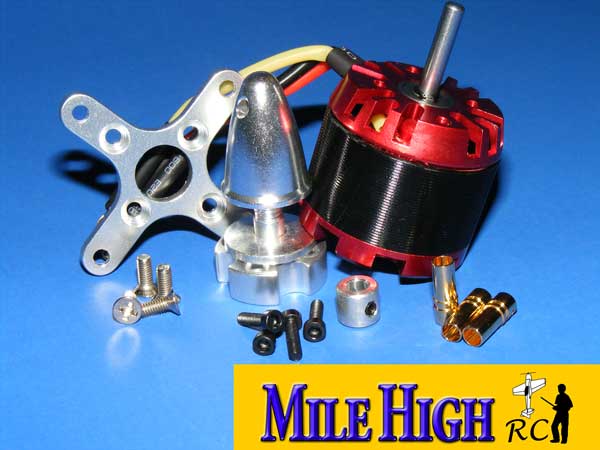 Run this motor on 3-6 cell lipos and match it with an ESC of 60 Amp capacity. The motor comes as photo with bullet connectors pre-installed, the female connectors for the ESC are included as well. The 4mm shaft is replaceable. Mount in front of or behind firewall. Users mounting behind the firewall will need a 4mm prop adaptor.
Motor is rate at 850 watts max. When propped for max watts use this motor on 3D birds aroud 4-5 pounds or general flight to birds around 8-9 pounds.
N3548/5


Battery: 3-6 cells Li-Po
Kv (Rpm / V): 790
Weight: 6 oz. (171g)

Size: 35 x 50mm
Resistance (MΩ): 48
No load current: 2.1A
Turns: 5
Max Power: 850 watts
ESC: 30-60 Amp
Suggested props: 12x7 through 14x7

N3548/5 790KV

$25.95
As we do with all new outrunners we are offering a buy back for video or test stand thrust data.
Accessory Set for 35 Series Outrunners

$5.00

Replacement shafts

coming soon