4250-7 710KV Outrunner Brushless Motor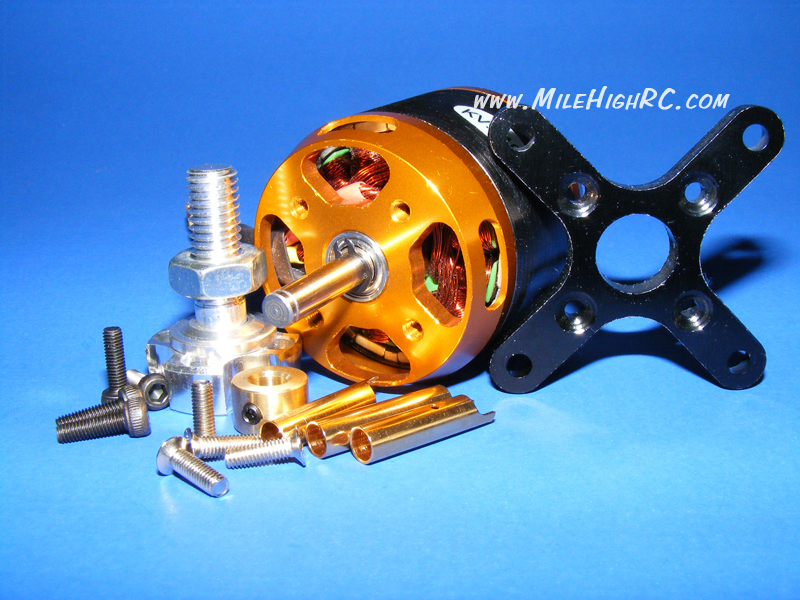 Run this motor on 3-4 cell lipos (9-15 metal cells) and match it with an ESC of 40 Amp through 80Amp capacity. The motor comes as photo with bullet connectors pre-installed and the female connectors for the ESC are included as well. Although not in the photo it does including an X-mount, and bell end prop adaptor. The 5mm shaft is reversible and replaceable.
Motor is rate at 900 Watts, with a suggested max amp draw of 57 Amps. When propped for 900 watts use this motor on 3D birds to 6 pounds or general flight to birds in the 9 pound range. When propped for 800 watts run on birds up to 5 pounds or general flight to 5 pounds.
4250-7 710KV 3-4 Cell Lipo 710KV ~ 57 Amps Max ~ 900 Watts
Weight: 6.8oz (195g) 42mm Diameter Shaft: 5mm
Direct Drive Stats (Stats by us at 4,907' above sea level)
Motor Data for 4250-7 710KV

Prop Type

Prop Diameter

Prop Pitch

Voltage

Thrust Oz.

Thrust Grams

RPM

Amps

Watts

Pitch Speed

APC E

14

7

11.3

58.9

1669.8

6350

26.5

299.5

42

APC E

15

4

11.4

59.7

1692.5

6630

22.5

256.5

25

Xoar

13

6.5

15

81.6

2313.4

8170

32.6

489.0

50

APC E

13

6.5

15

75.5

2140.4

8770

36.4

546.0

54

Xoar

14

7

14.5

90

2551.5

7800

36.5

529.3

52

APC E

14

7

14.7

88.1

2497.6

7650

41.8

614.5

51

APC E

15

4

14.8

92.4

2619.5

8270

34

503.2

31

Xoar

16

8

14

111.3

3155.4

6660

51.4

719.6

50

Copyright www.milehighrc.com all rights reserved
Factory Info: 710KV - IO 1.9 - 10-15 NiCd/Mh 2-4 Cell Lipo - Suggested prop 14x6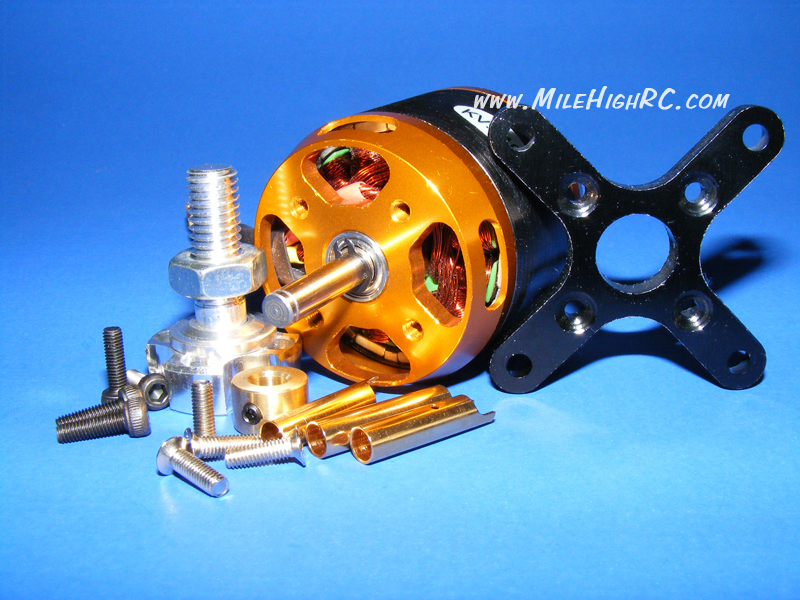 4250-7 710KV
$50.50
Video in a Eratix 25E and another Eratix 25E And another Eratix 25E (crash video)
Running in the 3DH 330SC
User submitted video Acro Master