2826-9 1820KV Outrunner Brushless Motor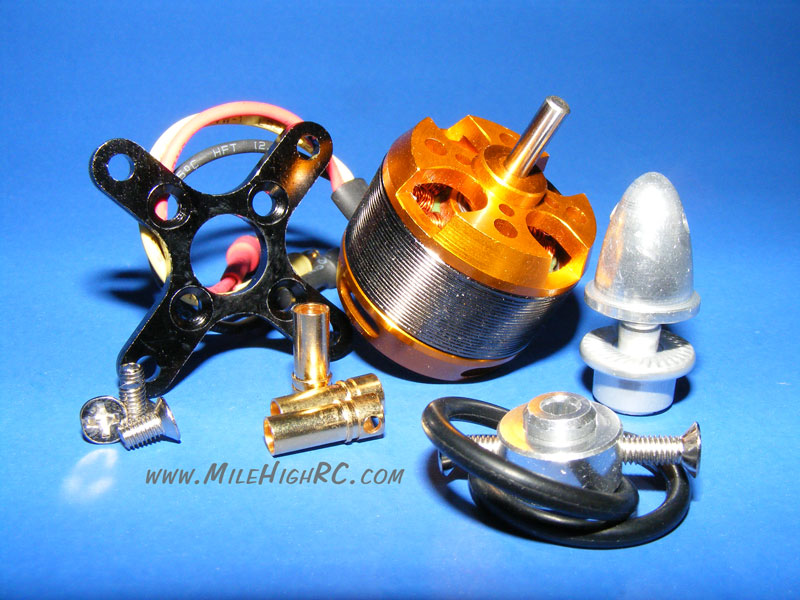 This is a nice light direct drive outrunner motor. Run this motor on 2 cell lipos and match it with an 15 through 25 Amp ESC. The motor comes as pictured with 3.5mm connectors pre-installed and the female connectors for the ESC are included as well. Also including an X-mount, prop saver, and cullet type prop adaptor, the 3.17mm shaft is reversible and replaceable.
The factory rates this motor at 15 Amps max and suggests a constant current of 13 amps on 2-cell lipos and offers recommendations of a 9x4.5 prop.
2826-9 1820KV 2-3 Cell Lipo ~ 15 Amps Max
Weight: 1.56 oz (45g) Diameter: 27.7mm Length: 18.4mm (30.5mm with shaft) Shaft: 3.17mm
Factory Info: 1820KV - 6-8 Ni-Cd/Mh 2 Cell Lipo - Suggested prop 8x4 - 9x4.5
Look for our Test Data Soon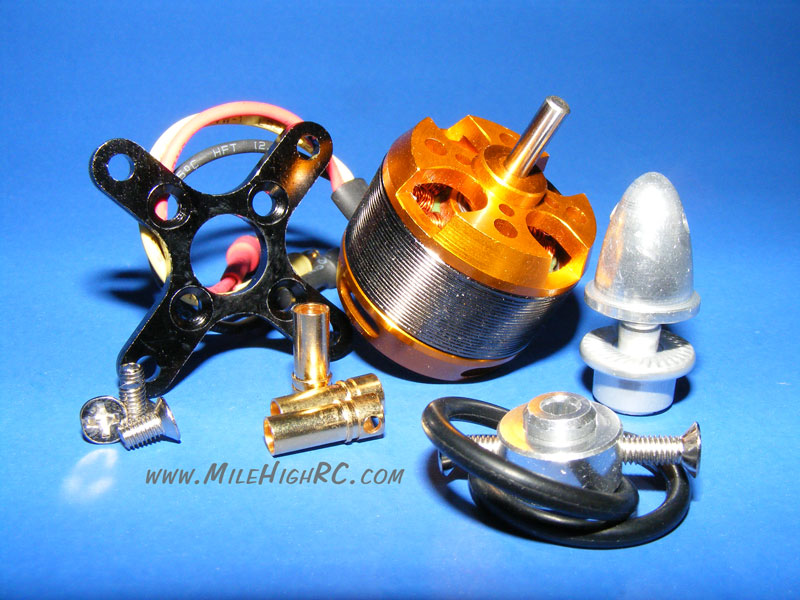 2826-9 1820KV Outrunner - $20.99 $16.50
Motor Qualifies for Video buy Back Offer