PTE 36CC Gas Engine
Rear carb and rear facing exhaust limits cowl cutting!


The PTE3R6 is one of the BEST performing engine in it's class. The PTE 36 weighs almost the same as the DLE 30 but offers 10% MORE power. The PTE 36 can swing up to a 20x8 prop. The PTE 36 engine incorporates a rear exhaust muffler, making installation convenient and clean! The bearings in the PTE are high quality Japanese (NKS) for extended life. Original Walboro carb not a Chinese copy and comes standard with an Iridium CM6 spark plug (hotter spark). Carbon fiber reed's!! The PTE 36 has an extremely smooth idle, and has buttery smooth sound. Overall, the PTE 36 is among the best engines in this class - and also has the exact same bolt pattern, and mounting pattern, and size as the dle 30.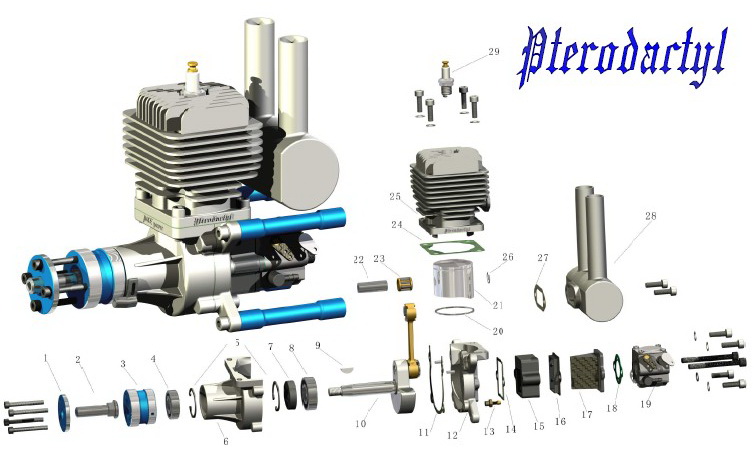 Specifications:
Displacement: 36CC
Bore x Stroke: 38 x 32
Weight: 2.4 lb (with muffler)
RPM Range: 1,300-9,500
Output: 3.8 - 4.2 hp
Mixture: 25:1 break in (5+ gallons) up to 50:1 after break in
Suggested Propellers: 2-blade 19x8 through 20x6, 3-blade 16x10 through 17x10, 4-blade 16x8.


PTE36CC Gas Engine
Version 2
No Longer stocked
Mufflers Can be found Here
Drill Jigs Here