Engine Displacement- 28cc
Bore x Stroke (mm) - 1.37"x1.14"
Horse Power - 2.8BHP
Carburetor- Walbro
Ignition- CDI Ignition w/auto advance
Weight w/ ignition and muffler-33 oz
Weight-w/o ignition and muffler-30 oz
RPM range- 1200-9,600
Oil/Gas Mix- 30:1 - 50:1
Propeller- 16x8 - 16x10 for pattern, speed or warbirds
18x6 - 18x8 for 3D
Full accessory package includes; Muffler, 30mm stand-offs, spark plug, spark plug wrench, and mounting template. This is the latest version crank is supported by 3 bearings and includes updated CDI ignition.

Pitts Muffler available $32.00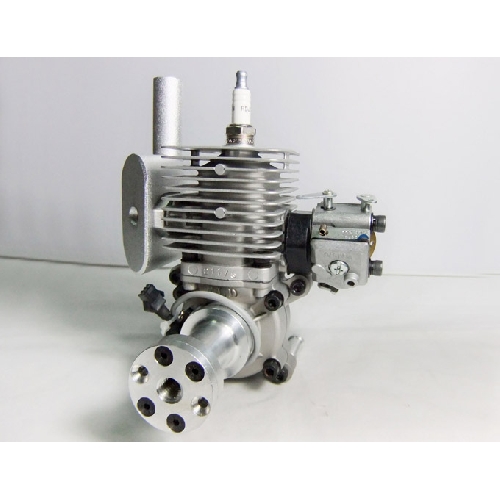 MLD 28CC
Latest 3 bearing version
Discontinued due to Lack of parts availability.