DLE 20CC Gas Engine
Glow size — With Gas Economy and Ease!
Glow power isn't the only option anymore. The DLE-20 not only fills the displacement gap, but includes a beam mount to make the glow-to-gas upgrade drop-in fast and easy. A rear pumper carb simplifies installation and adjustment. A generous package of "extras" and electronic ignition for starting ease and top performance make the DLE-20 an attractive alternative to glow…and a solid buy for value and performance.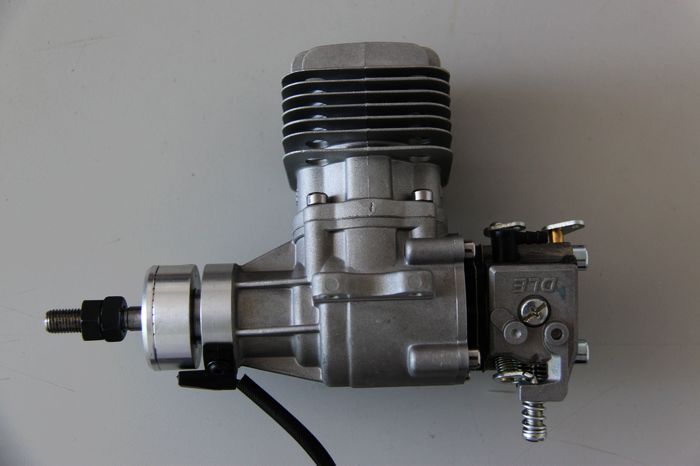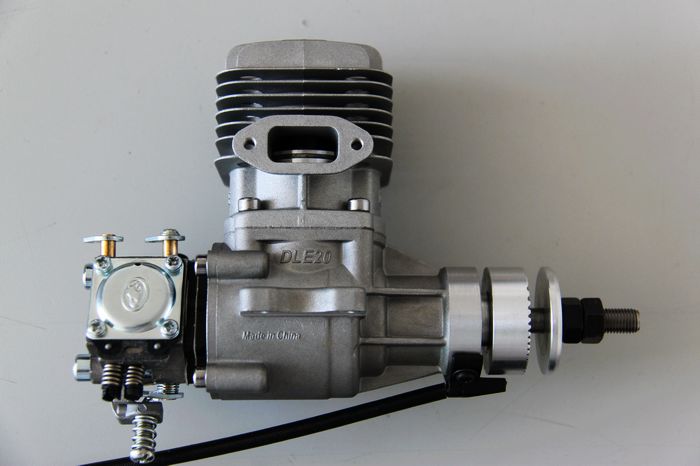 DLE20CC Gas Engine
$250.00
Canister and Pits muffler for DLE 20 can be found Here
Download the Manual
Specifications:

Displacement: 20 cc (1.22 cu in)
Bore: 1.3 in (32 mm)
Stroke: 1.0 in (25 mm)
Weight: 28.9 oz (820 g)
RPM Range: 1,750-9,000
Output: 2.5 hp @ 9,000 rpm
Requires: unleaded gasoline, 2-cycle oil, ignition battery & propeller
Includes: electronic ignition, muffler, spark plug, gasket, bolts, throttle arm extension & manual
Suggested Propellers: 14x10, 15x8, 16x6, 16x8, 17x6
Suggested Break-in Prop: n/a

Technical Data:
Ignition Battery: 4.8-6.0V NiCd or NiMH, 6.6V LiFe or 7.4V LiPo pack (LiPo use requires voltage regulator.)
Compression Ratio: 10.5:1
Gas/Oil Mix: 30:1
Replacement Spark Plug: NGK CM6 (DLEG5510) or equivalent
Weight Breakdown: Engine: 22.9 oz (650 g); Muffler: 1.8 oz (50 g); Ignition: 4.2 oz (120 g)
All DLE motors from Mile High RC come with a 2 Year Limited warranty. But with Mile High RC motors if your engine is DOA we replace the entire unit. Every nut, bolt, washer, even the ignition gets replaced. After the warranty term or for non-warranted repairs such as a crash we will service your motor for cost of parts + 10% and return shipping.