DLE 111 CC Gas Engine
Giant-scale power to go.

Mount it and start it, and the DLE-111 is ready to deliver the smooth, low-vibration operation of a horizontal twin and an impressive
11.2 horsepower at the top end. That translates to a maximum of 56.2 pounds of static thrust, a gain of 7% over the DLE-100. It's the maximum of gas power and convenience for a minimum of time and money.

Sorry about the old pics. we do stock the newest version.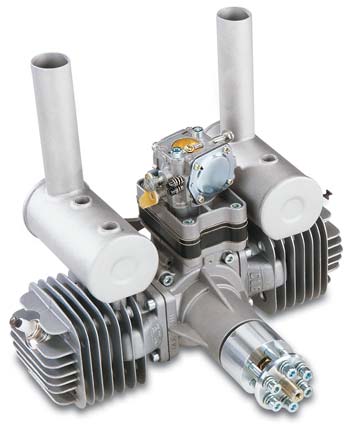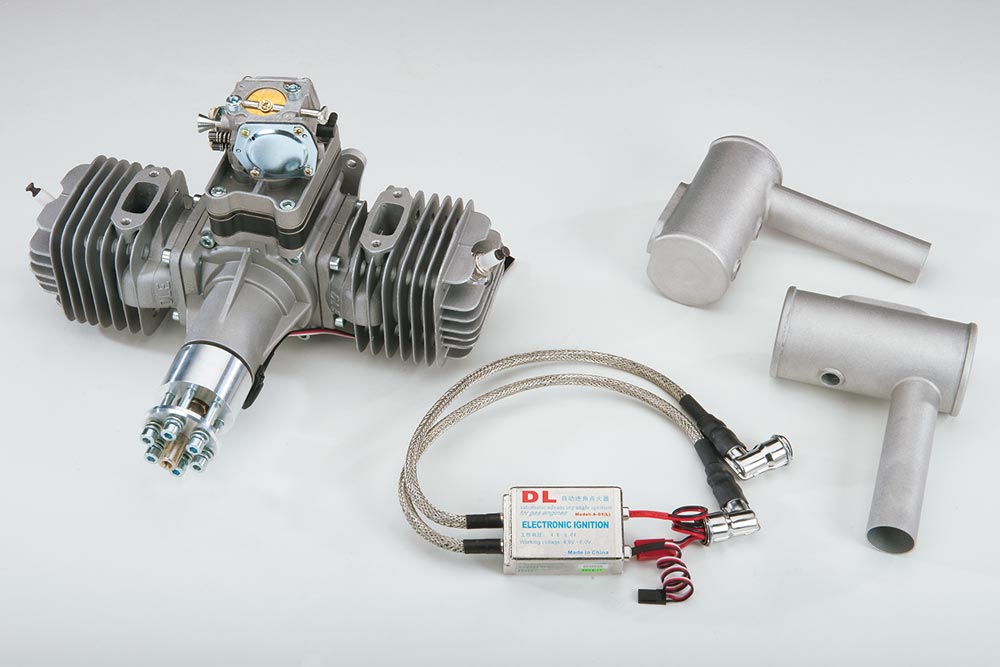 Download the Manual - Here
Specifications:

Displacement: 111 cc (6.773 cu in)
Bore: 1.77 in (45 mm)
Stroke: 1.38 in (35 mm)
Weight: 6.3 lb (2.86 kg)
RPM Range: 1,300-8,500
Output: 11.2 hp @ 7,500 rpm
Requires: unleaded gasoline, oil, ignition battery & propeller
Includes: electronic ignition, mufflers, spark plugs, gaskets, bolts, machined aluminum standoffs, throttle arm extension & mounting template
Suggested Propellers: 26x12, 27x10 & 28x10

Technical Data:
Manifold: Double V-type, reed-valve, bottom induction
Ignition Battery: 4.8-6.0V NiCd or NiMH, 6.6V LiFe or 7.4V LiPo pack (LiPo use requires voltage regulators.)
Compression Ratio: 7.6:1
Gas/Oil Mix: 30:1
Replacement Spark Plug: NGK CM6 (DLEG5510) or equivalent
Weights (individual): Engine: 88.2 oz (2,500 g); Exhaust (2): 7.1 oz (200 g); Ignition: 3.9 oz (110 g)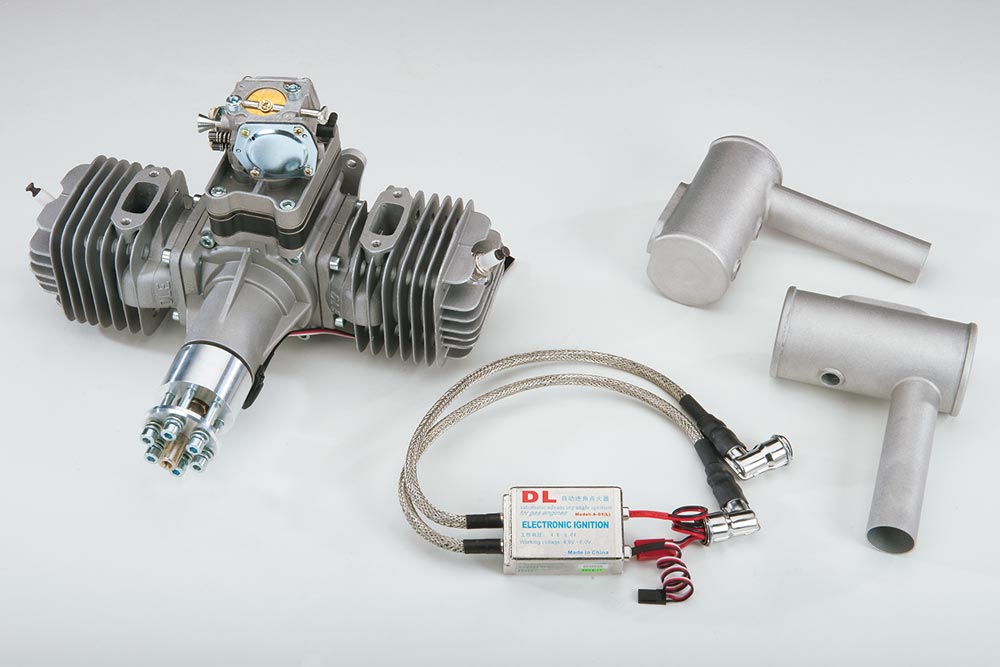 DLE 111 Gas Engine
Discontinued by Manuf.